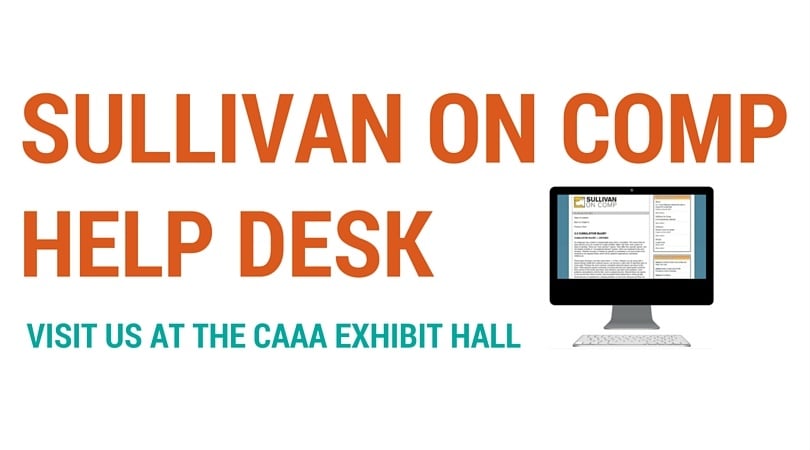 We do the research for you, so you can spend more time with clients.
Ever wondered what Sullivan on Comp was? We are the definitive legal guide on California workers' compensation. Why did we put another treatise on the market? Stop by booth 119 at the CAAA Exhibit Hall from Thursday, June 30 to Saturday, July 1 and chat with us about:
shortening time spent on legal research
saving money (CAAA attendee/new subscriber discount)
corporate group rates
searchable keyword function
book worm option
Or don't waste time and contact us to save now.